More on the copy/content writer's role
Good content requires good writing. There's no way around it.
Good content:
enlightens or entertains – so you come away wiser, intrigued or amused (and if it's really good, all three)
triggers an emotional response
respects your time – it does the above without wandering or waffling.
A good business writer – one that has a handle on the content phenomenon – can help at just about every stage of the process that leads to good content. From audit to strategy, to tone of voice, to nailing down a process and a plan, to the creation and editing.
And if there's anything they can't help with, chances are they have a network that can. So always ask.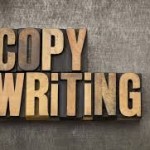 What good content needs in a writer
Someone who can wear your reader's shoes, apply appropriate tone, turn dry, dull tomes into compelling stories and propositions for specific audience.
Someone who can quickly get to grips with your business and its goals, and apply skills and experience to helping you achieve them.
Someone who can get your key messages across in any number of ways, through content itself and through strategically directing people towards it.