It's that time of year again. When the best writers from around the globe come together to excite us word-nerds and bookworms. Our Sydney office comes alive as we flip through the program, plan our festivals and discuss our favourites. This year we've decided to share the love and put together our top Sydney Writers Festival picks for everyone to enjoy.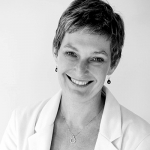 Sara:
May is my favourite idea-sparking time of year. The Sydney Writers Festival nourishes my inner creative writer, Vivid's beautiful lights beckon, and its festival of ideas challenges me to think differently. Plus, I get to go to the World Business Forum as a content reporter for one of our favourite clients.
This year I can't wait to hear the wisdom of Ariana Huffington and Jimmy Wales. I'm hoping to glean some creative energy (and a hefty dose of girl power) from Roxanne Gay, Clementine Ford and Jane Caro. Plus, I'm intrigued to hear Sydney's creative agencies debate strategy and digital in the Battle of Big Thinking at Vivid Ideas.
Of course there's never enough time to go to all the events, so I'll also be downloading some podcasts in June. Top SWF picks for later listening would be Hannah Kent (a sell out event!) and Colson Whitehead.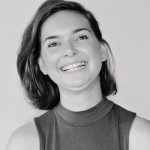 Elizabeth:
After attending the opening SWF event this week – hilarious political satirist Armando Iannucci in conversation with Chris Taylor – I am pumped for what's to come at the end of the month.
In my personal writing, I am really interested in troubled but loveable characters, navigating the complexities of life – in particular, I love the juxtaposition of humour and darkness. So, in this theme, my SWF picks for inspiration are: Tragedy Plus Time – Paul Beatty (Man Booker prize for The Sellout) and Roxanne Gay discuss dark history, Nevertheless, She Persisted – a conversation with feminists Clementine Ford and Robert Jensen on the female future and Depends What You Mean by Extremist listening to John Safran's experience of "going rogue with Australian deplorables".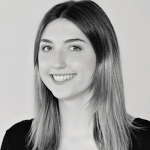 Chloe:
Ahh, the Sydney Writers Festival, a time when writers are forced to emerge from dark rooms to share their genius. The 2017 line-up is impressive, and although I'd love to be able to go to everything – there were a few I couldn't miss.
This year I'm excited to see Roxanne Gay at Difficult Women, where she will discuss her new book of short stories with Durga Chew-Bose. Gay is a fantastic writer, and her personal stories make difficult feminist concepts accessible for everyone – I can't wait to hear her spoken thoughts.
To nourish my inner teenager, I'm looking forward to seeing Melina Marchetta at 25 years of Looking for Alibrandi: Have a Say Day, where Marchetta will be joined on stage by a fantastic collection of local talent. Inspired by the book itself, the panel will recreate Have a Say Day, the pivotal scene when Josie Alibrandi makes her speech and meets Jacob Coote. Looking For Alibrandi will always have a special spot in my heart, and it's going to be great to share the joy.