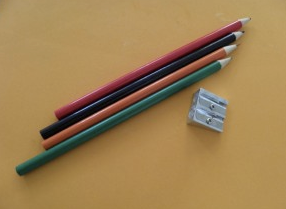 If the New Year has you thinking about ways to shake the cobwebs off your copy or springclean your website, here's an easy way to kickstart the process yourself.
I've written a four week copy bootcamp as a guest blogger for our good friends at SavvyG, a Sydney-based marketing consultancy focused on small business. So if you just need a quick jolt of sensible advice and a few useful tools to get you on your way, this might be the ticket.
Pop over to the SavvyG blog for Week 1: Sharpen your pitch. Can you find a new way to bring your benefits to life?
Best of all, these tips will work even when a) it's not summer and b) you're not a small business.
Happy writing!