It's always nice to be recognised. So when we found out the website we wrote for Aussie BBQ brand Everdure's new gas charcoal grill eChurrasco made the 'site of the day' on awwwawards.com, we were quite chuffed.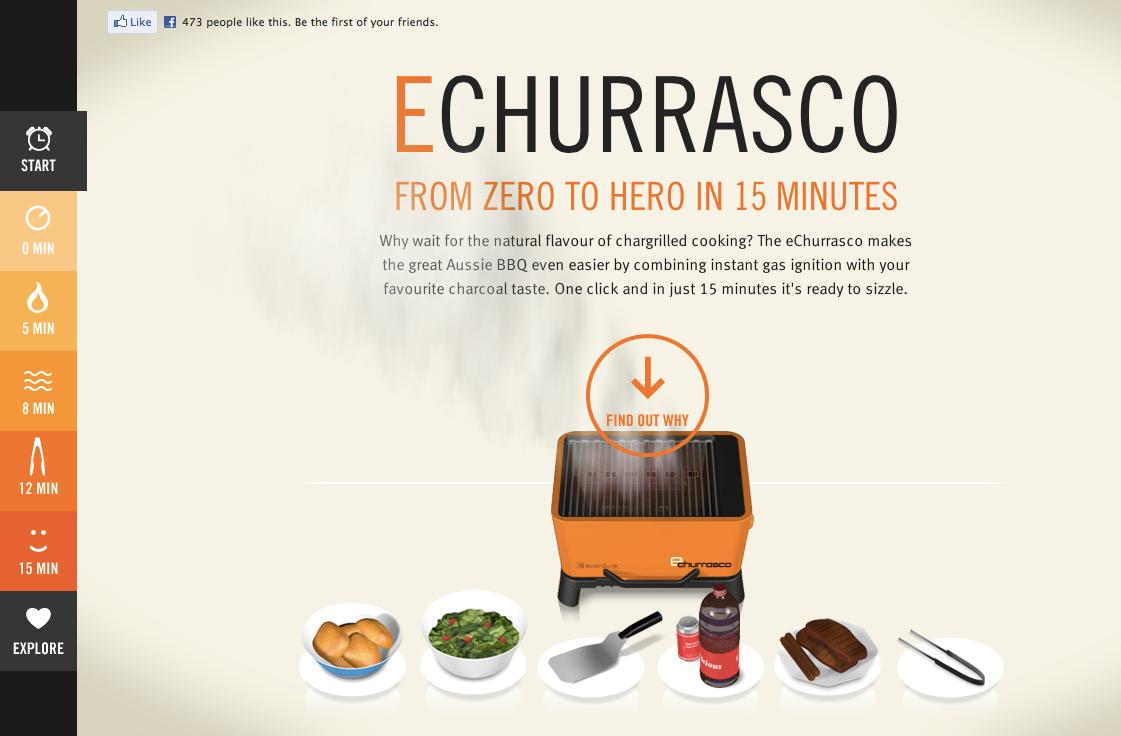 Of course, kudos goes to our clever friends at Lash Creative for making this interactive site work, but we also had great fun developing the tone, telling a story and dreaming about the summer BBQ season.
Check out the eChurrsaco site for the full grilling hero experience.